---
A professional coach can help you achieve greater success. That's a tall claim, we know.
But it works for a very specific reason: We remove the limiting force of your self-image.
It's all about helping you become genuine:
We ask tough questions and hold you accountable for

genuine

answers.
We help you identify and apply your

genuine

talents.
We guide you in setting and achieving

genuine

goals.
We hold you accountable for

genuine

results.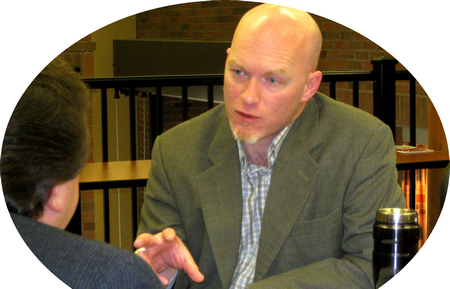 You don't see yourself accurately. None of us do. We are all self-limiting.
A certified coach helps adjust your self-image. This opens up your potential. It allows you to achieve things you never realized you could.
A highly customized coaching relationship changes you from the inside-out. You will be asked tough questions and be held accountable for candid answers. You will face your shortcomings, apply your strengths, develop more constructive thought-habits, and grow.
We coach 6 primary categories of professionals:
Executives (typically C-class, V-class, and Presidents)
Career-transition professionals
Leaders of churches and Christian ministries
We also help develop time management skills at any level of the organization.
The results of coaching with us are predictable and guaranteed. Coaching is available in-person or by telephone. We always remain 100% confidential.
If you believe a certified coach may help, let us discuss it with you further. It's not for everyone. We will never pressure or hard-sell you. We only desire to work with an individual if we can provide genuine value.
You may want to review our statement of values and client testimonials before calling.
---
To learn more, call Strategic Alignment Group at 330.465.0927 or email us here.